Manufacturer of flue gas systems and heat pump covers
Founded in the Netherlands in 1870, Cox Geelen bv looks back on a long and successful company history. Since 04 January 2019, we have been part of the Skoberne Group in Germany. In Eijsden, near Maastricht, we are located on a site of 63,000 m².
We are one of the leading manufacturers of condensing flue pipes and heat pump covers. For more than 150 years, we have been developing, producing and selling flue gas and ventilation systems made of metal and plastic with currently 130 employees at our Eijsden site. Our company stands for quality, innovation and individual solutions.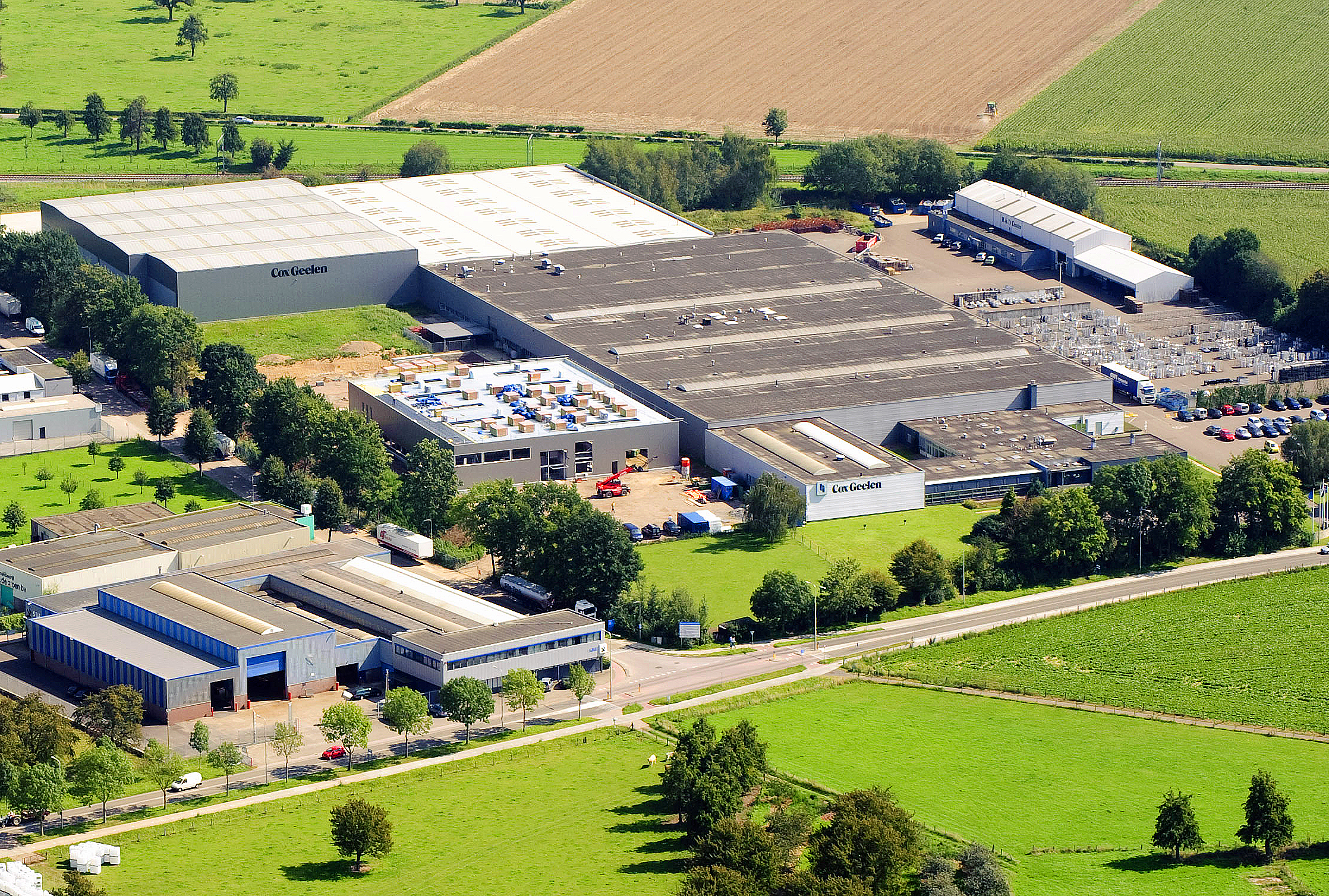 We are a valued partner for boiler manufacturers and wholesalers.
The basis for this is formed by our solid and extensive technical knowledge and experience.
Global player
Our head office is based in Eijsden, the Netherlands. Our products are dispatched from Eijsden throughout the Netherlands and are exported worldwide.
Corporate Social Responsibility (CSR)
We are a climate-neutral company. The slogan "The next step to a better environment" is supported by compliance with international CSR guidelines.
Quality
We are ISO 9001 certified and also meet the requirements of Gastec Qa. All flue gas products, including the collective flue gas systems of plastic are CE-marked.
A well-equipped laboratory, with all the necessary testing equipment, is available not only to our production department but also to our R&D department. A wind tunnel and a freezing chamber offer the possibility of simulating all weather conditions and complete the available test spectrum.
Member of Skoberne Group
The German company Skoberne GmbH, as the new owner of Cox Geelen bv already worked successfully with us for more than 25 years before 2019. The product lines of both companies are strongly coordinated and offer our customers the right solution for all applications.